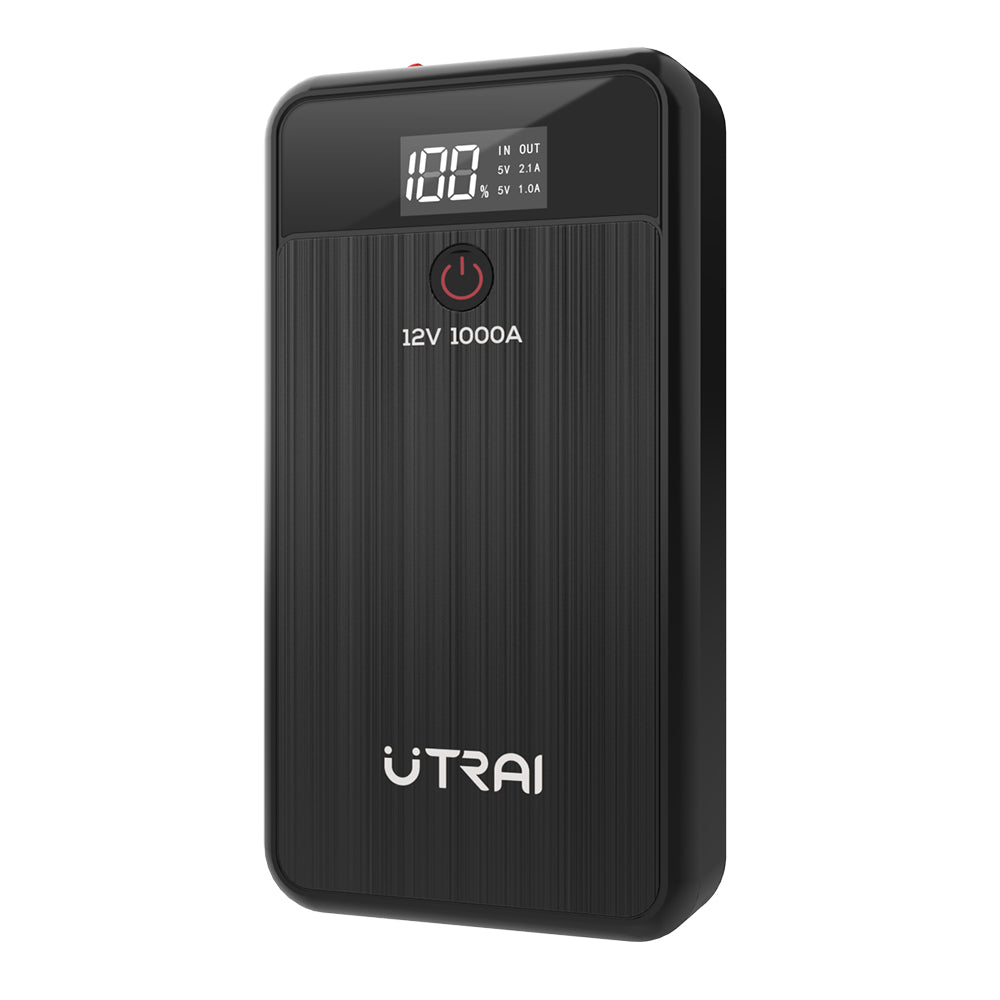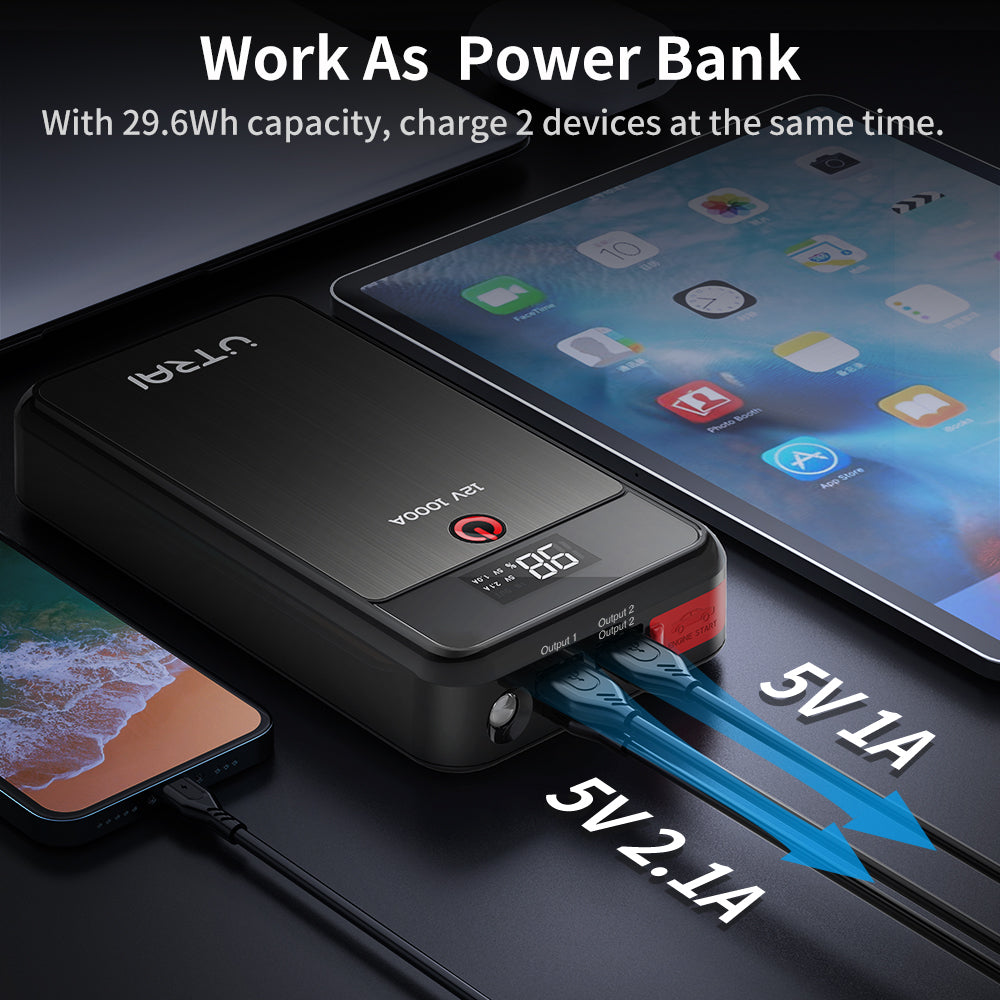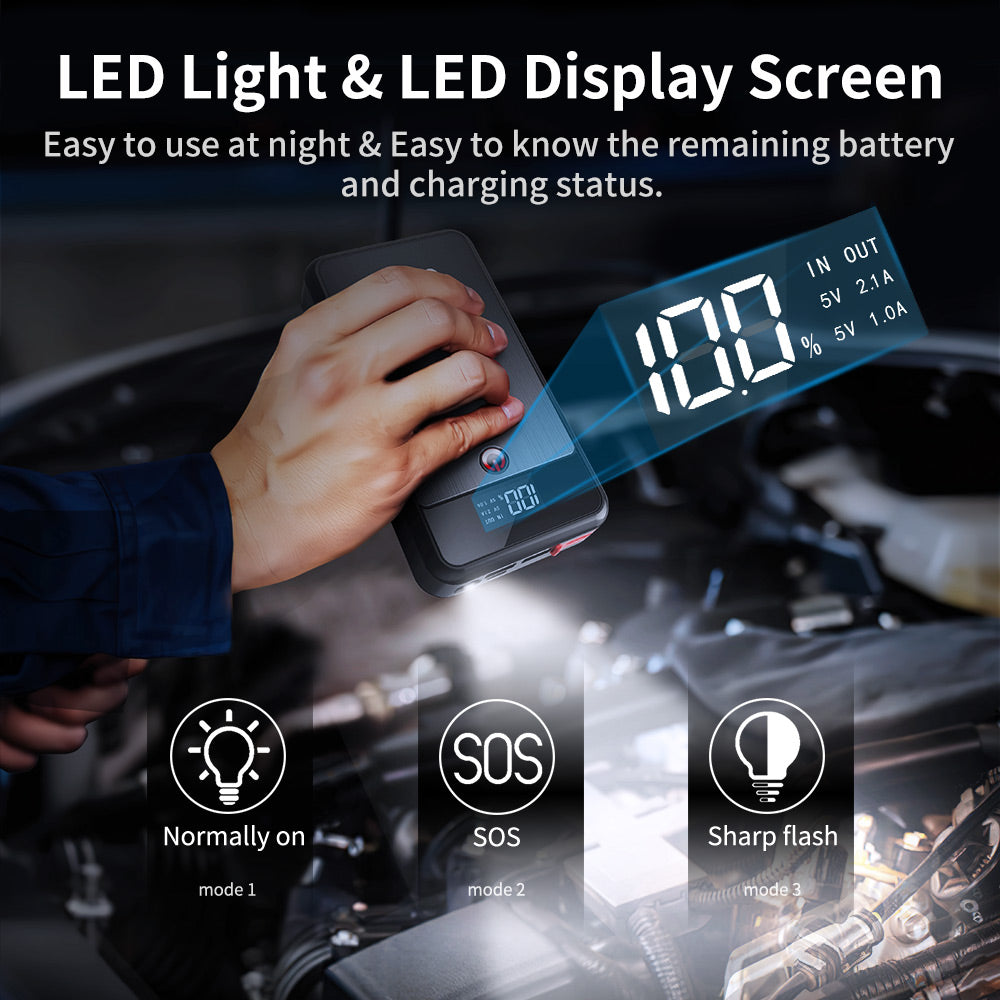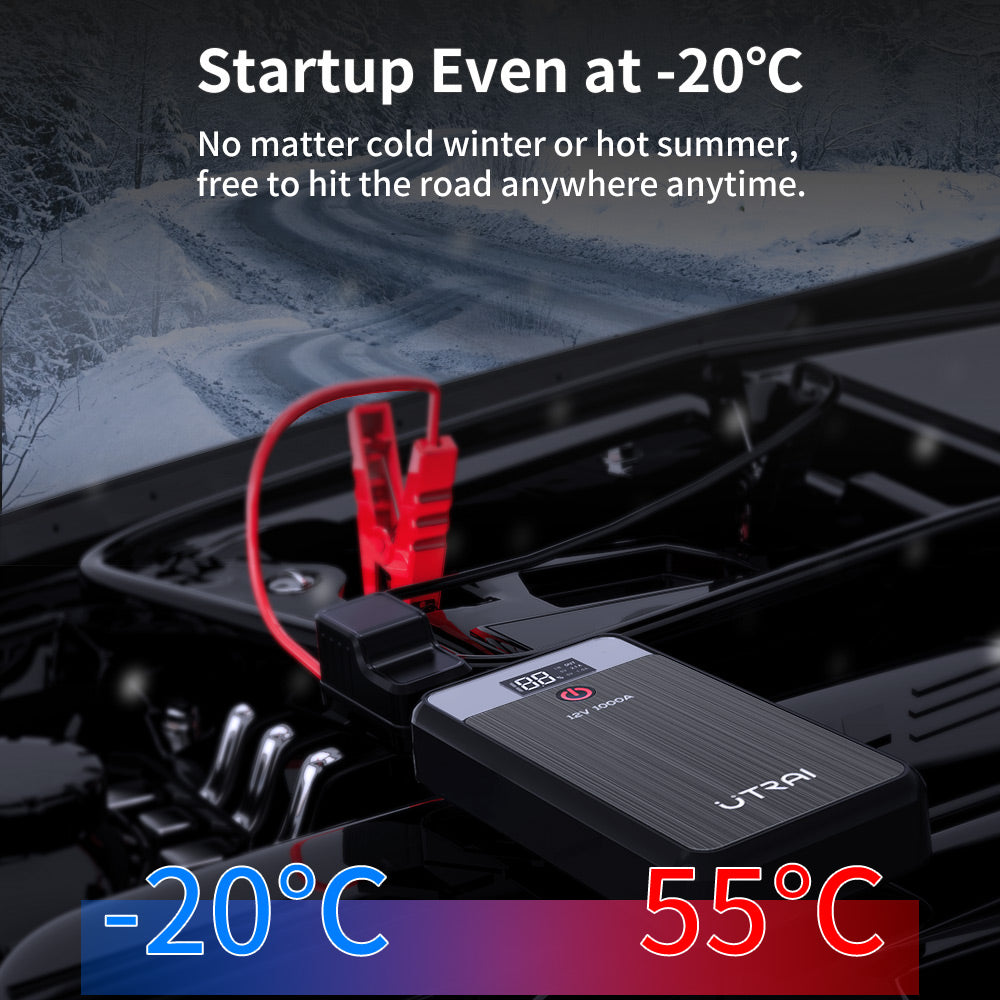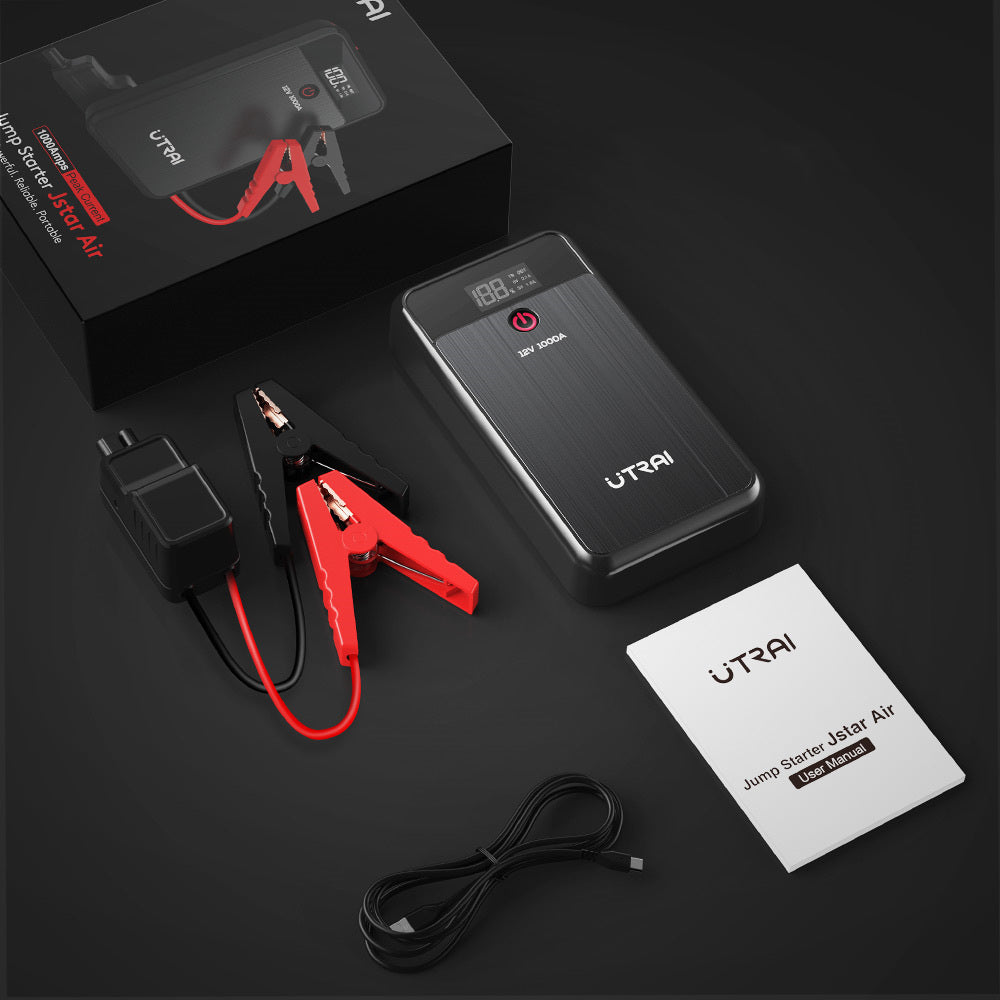 Jump Starter JS-Air
4.0Lガスエンジン、2.5Lディーゼルエンジンに対応し、1000Aのピーク電流で車を始動させます。
車、SUV、ピックアップ、トラック、オートバイなどの12V車だけでなく、ボート、スノーモービル、芝刈り機も起動します。
2つのUSB出力で、携帯電話やタブレットなどのスマートデバイスを充電するためのパワーバンクとして機能します。
LED懐中電灯を内蔵し、3つの照明モードで、夜間の使用に便利です。
Jump Starter JS-Air
Plug, Connect, Startup. Start your vehicles quickly and safely. Keep going your way without waiting for help.
LED Light for Emergencies
LED flashlight make it easy to use in the dark or emergency. With 3 light modes (normal, strobe, SOS), it's simple to make signal to warn or ask for help.
LED Display Screen
The LED display screen is intuitive and informative to show remaining battery level, recharging or charging status.
Portable and Delicate
Compact size makes it easy to carry. The front laser brushed surface, simple and exquisite, providing a unique touch.
Multiple Protections
Made of fire-proof material, JS-Air is rugged. Built-in multiple safety protections, it is ultrasafe to start your vehicles without worry about sparks.
High Quality Lithium Battery
With over 1000 times battery life cycle, JS-Air is durable, helpful to save your money and reduce environmental pollution caused by waste batteries.
Universal Fast USB-C Charging 
USB-C charging port makes charging more convenient and faster. It only takes about 3.5 hours to fully recharge JS-Air.